Expert Legal Advice for Massachusetts
Brian G. Callahan & Associates
Attorney Callahan has earned the prestigious and highest AV Martindale Hubble National Law Directory Rating of Excellence as a Personal Injury and Civil Litigation Trial Attorney.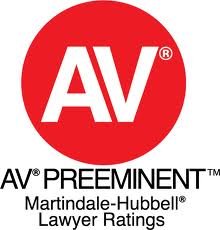 Attorney Callahan is an experienced trial attorney with a comprehensive practice focused on catastrophic personal injury, general business litigation, real estate development and related matters. He has been the principal/owner of Callahan and Associates, located in the Charlestown Navy Yard, since 1994. Prior to opening his law firm, Brian practiced law with Cooley, Manion, Moore and Jones, P.C. in Boston and served as a judicial law clerk to the Massachusetts Appeals Court. He presently serves on the Suffolk University Dean's Advisory Committee and has held positions on a number of other boards, including Nazareth Home for Children, the Charlestown Historical Society, St. Raphael Parish Development Board, Finance Committees for Former Senate President Thomas F. Birmingham and Former Congressman Joseph P. Kennedy, III. Five years ago he founded www.byebyediabetes.org to fund MGH research to cure juvenile diabetes.
Select Clients & Real Estate Projects:
Omni-Boston Parker House Hotel
The Flatley Company
Conroy Development Corporation
Boston Baseball Field of Dreams
Redevelopment of the Muster House, Charlestown Navy Yard
Redevelopment of Building 120, Charlestown Navy Yard
Redevelopment of Building 33 (47 units of housing)

RCN Corporation
Newbury College
NEON Communications Inc.
Hercules Steel Inc.
LaborSoft Corp.
Roche-Christopher Architecture LLC
Armory LLC

Attorney Callahan has over 30 years of trial experience in courts throughout Massachusetts.
Attorney Callahan has successfully handled wrongful death cases and personal injury cases in courts throughout Massachusetts resulting in millions of dollars in recovery for the injured person(s) and their families.
Significant Recent Settlements & Judgments:
$675,000.00 Slip & Fall injury to wrist (Suffolk County)
$650,000.00 Auto Accident broken hip (Middlesex County)
$800, 000.00 Wrongful death (Middlesex County)
$140,000.00 Violation of Privacy
$1,000,000.00 for fraud committed against a major Boston University (Suffolk County)
$300,000.00 broken leg from fall inside ambulance (Suffolk County)
$200,000.00 Injury to shoulder motor vehicle accident (Middlesex County)